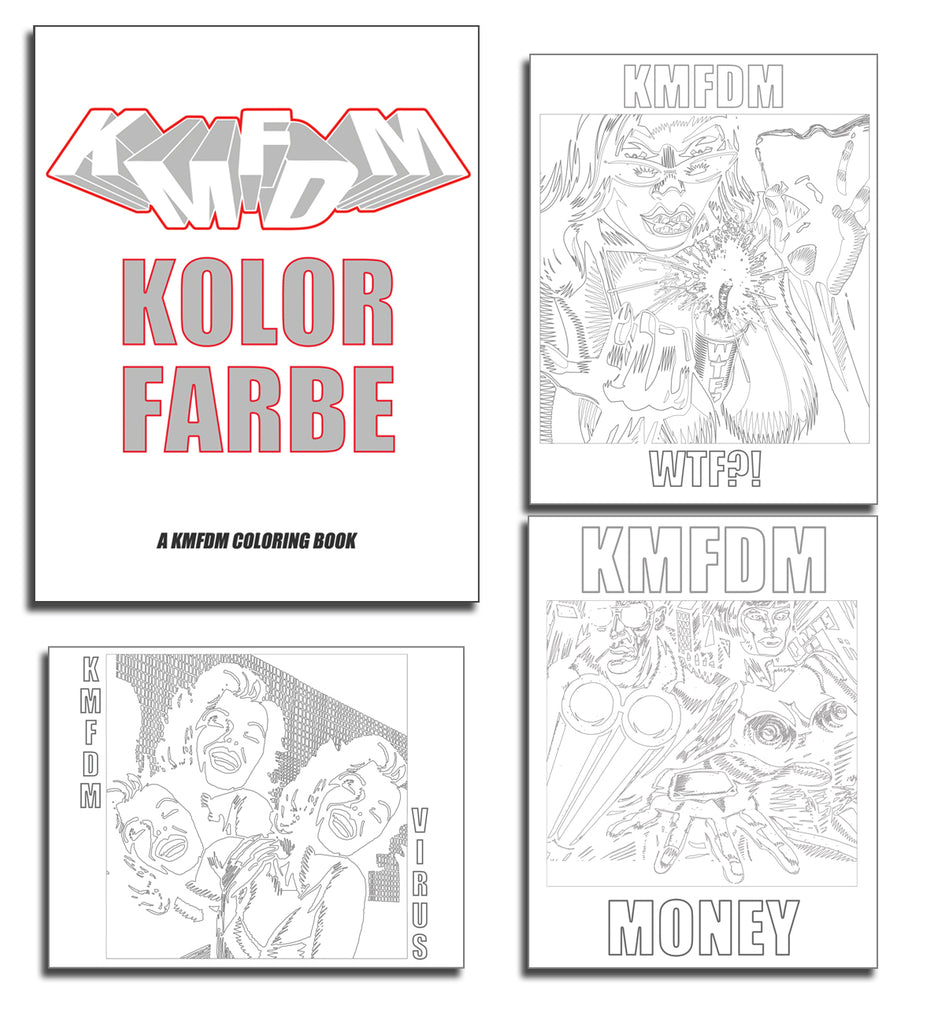 KMFDM "KOLOR / FARBE" Coloring Book
$17.00
Limited Ed. Coloring Book - NEW For The Holidays
Pick up one or three of these amazing coloring books for you, your partner, your kiddo(s). See the progress of the amazing art of BRUTE! across 32 PAGES of line drawings.  Add shading, gradients, change up the colors of each design...whatever you see fit! A truly unique way to interact with the amazing artwork of KMFDM, over the years. 
Use colored pencils, gouache, markers...
Limited Ed. of 1000.