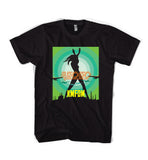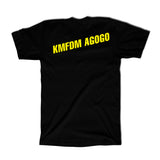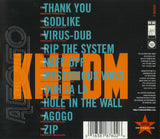 AGOGO Tee - NEW!
$39.00
DID YOU KNOW IT'S THE 25TH ANNY OF "AGOGO?"
Such a beautiful design. In NOV 1998, Agogo hit the streets ripping. Commemorate and add this resurrected design to your köllektion! Heavyweight, lightweight, and long-sleeved available. 

NOTE:
Only what's ordered this weekend in LS will be produced

, as it is springtime!  
See also, the Layer Logo tee, featuring the logo imprinted on the Agogo CD! 
100% heavyweight ring-spun cotton.
-OR-
100% ring-spun LIGHTWEIGHT (30/1 thread count) tee. Highest quality durable, yet lightweight cotton feel. Ladies sizes available!